Syncfusion Grid Control: More Control over Your App
INTRO
Rewriting legacy software applications can be a daunting task that requires skill, concentration, and even a little luck. However, one intern who was recently given this assignment for a manufacturing company quickly discovered that there is an easy and efficient way for rapid application development (RAD) through Syncfusion JavaScript controls.
CHALLENGE
When faced with the task of developing a single-page application using ractiveJS, the intern needed to view detailed information for individual records within his grid application. He found great value in Syncfusion's JavaScript controls—in particular, the functionality provided by the rowSelect feature.
SOLUTION
RowSelect offers the ability to fire events or call functions, providing more control over an application. Users can select the rows displayed in the grid and perform any desired action, such as changing the view and drilling into the record, based on the selection events. Two types of selection are available in the grid: single and multiple. Single selection is used to select a row and multiple selection is used to select multiple rows. The Syncfusion Grid control allowed the intern to add this functionality. Now users can click a row and view a new page with detailed information that contains what they are looking for.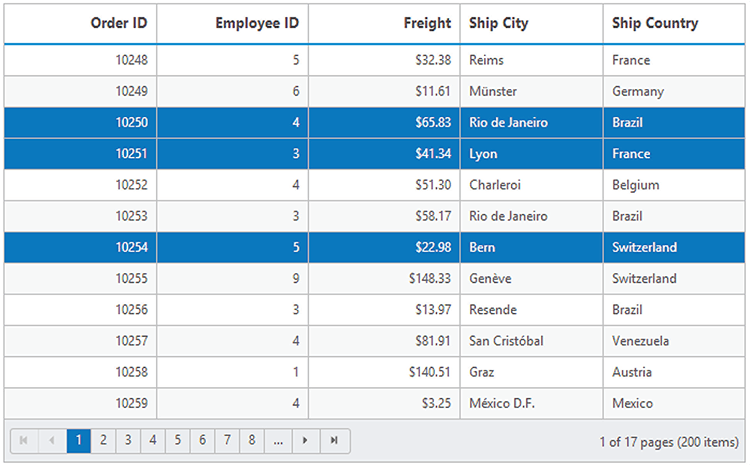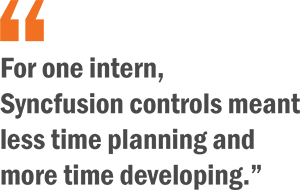 BENEFITS
Saved 72+ hours of development time.
Powerful rowSelect feature.
Less time planning, more time developing.